This article contains affiliate links. If you make a purchase by clicking the links in this article, I receive a small commission at no extra cost to you.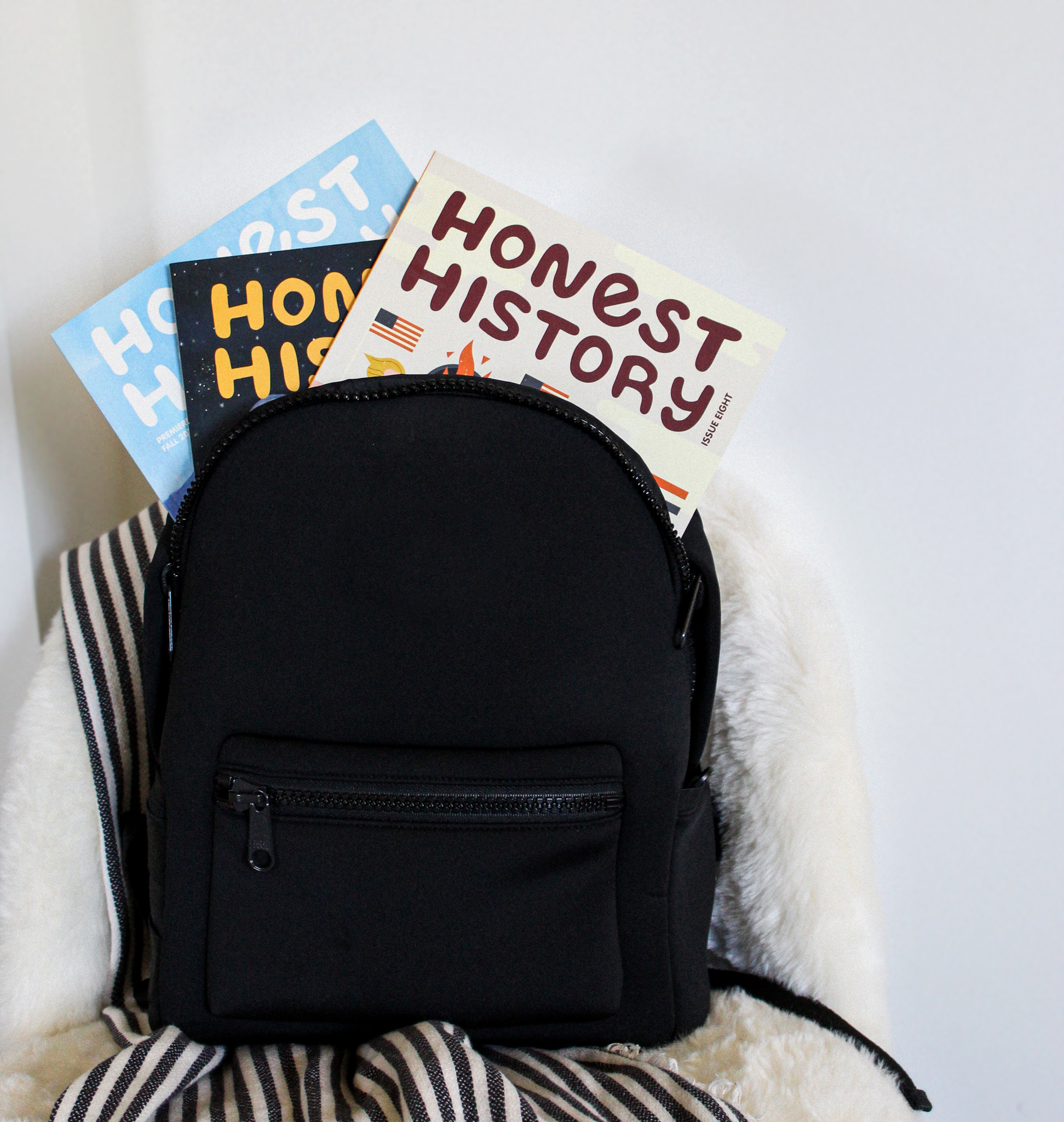 If you are still on the hunt for summer reading material for you child, Honest History is a great resource to consider.
This magazine is perfect for readers ages 6 -12 and each issue takes an in-depth look at the the topic depicted on the cover.
If your child is curious and enjoys reading about past events, Honest History magazine is perfect for them. The magazine was created for curious thinkers; it is designed for children whose imaginations are sparked by the the world around them and by what they read. If, when your child is done reading, they end up having more questions than answers – this magazine is for them. These magazines were designed to pique the reader's interest and fuel their desire to learn more about the given topic.
Not only are the articles in depth, and written with the intention of keeping bias at bay, but it is impossible to not be engaged with the beautiful artwork present in each edition.
Not only do you have the ability to subscribe to the magazine to receive 4 issues over the course of the year, you can also purchase past issues.
Honest History Magazine has been kind enough to share a discount code of learningwleigh that you can enter at checkout to receive 10% off single issues.
Head on over to HonestHistorymag.com and explore the titles and content of some of the past issues, including: –
A Portrait of India
An Era of Exploration
The Spirit of the Games
The Race to Space
The Story of an Empire
The War of the Currents (Edison vs. Tesla)
A Pirate's Tale
The Swan King
Cookbook: History is Delicious
Each edition comes with well written articles and suggestions for DIY activities.
Whether you subscribe or just purchase one or two single past editions, your child will be well served from a language arts and history standpoint if they commit to reading these magazines over the summer.
Have you experienced "Honest History?"
Let me know your experience in the comments below.